LATEST NEWS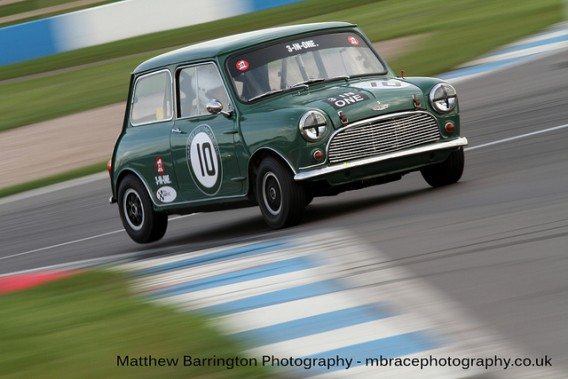 3-IN-ONE Driver finishes 4th at Mini Festival!
Posted 6:09 pm June, 2012
Strong Race By 3-IN-ONE Driver Dan Wheeler
Mini enthusiasts flocked to Brands Hatch in their droves yesterday (Sunday 17 June) to enjoy a spectacular day of Mini racing!
A sunny Brands Hatch was met with some great racing  especially from the 3-IN-ONE Racing Team. We had two fully branded 3-IN-ONE Mini's, one driven by Dan Wheeler and the second by Andy Hack.
A strong qualifier in the morning saw Andy start 7th and Dan 3rd on the grid.
With 40 laps this was the longest race of the day and with the heat  of the sun, stamina and endurance were key. Both drivers  got to a great start with Andy moving up to 5th and Dan 2nd. Unfortunately, Andy then had a technical fault which meant he had to retire after 15 laps. However, Dan remained strong but was unable to fight off two fast drivers behind him but with a strong race managed to finish a respectable 4th